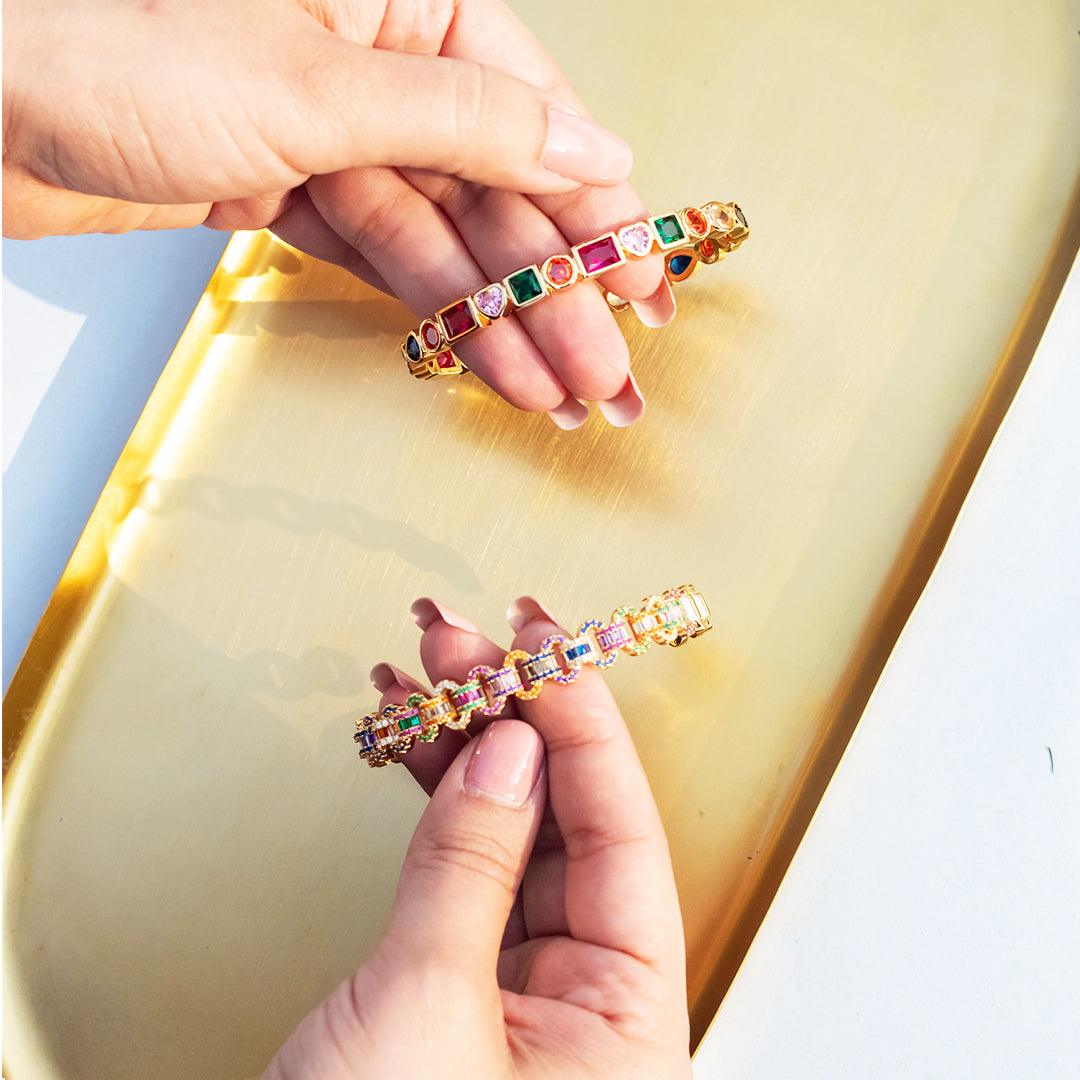 Zevar King - Coverage by Retro Pop
Bonded by unconditional trust and perfectly complementary skills, these college friends now an amazing husband-wife duo were born to be creative partners & desired to build a venture together. After graduating from Symbiosis International University Noida with BBA in hand, Mr. Prerit Khandelwal & Sanjana Bajaj Khandelwal went to work separately.
But as it's said "the entrepreneurial bug is infectious once you take the leap of faith there is no looking back" and this is what happened with these partners after Mrs.Khandelwal completed her MBA & interned at a reputed ad agency, Zevar King- a homegrown jewelry brand came into existence.
About the Label-
Zevar King is a jewelry brand established in May 2020 to capture a lifestyle that attempts to mirror the NATURE aspect of one's life making it relevant for women and men of all ages, with a strong focus on quality, affordability & reach. The brand is carving a niche into the market by bringing imitations & semi-precious jewelry which are high on demand.
Zevar King as a brand aims to bring uniqueness and versatility to every piece their, individuals can wear & adorn in their style. Every jewelry is completely inspired by Mother Nature. The colors the brand uses in its exquisite designs represent a connection with nature. The beauty of the birds, the flora, fauna, have always deeply inspired the founders, and keeping this in mind the Rainbow collection is one such example where the stone's color reflects the VIBGYOR.
Each piece has thoughtfully been curated to depict some connection, some elements that incorporate nature. The founders have a strong belief in destiny which shows relevance in their zodiac pieces. The jewelry that the brand brings is manufactured in Turkey, Korea, Myanmar, Hongkong & Taiwan. Taking inspiration from their culture, there is a beautiful collection of evil eye & hamsa hand which again shows a connection to positivity & its relevance in attracting only the goodness in nature. In a short period, Zevar King has a large family of loyal consumers in India and has gained immense popularity amongst the top influencers, stylists & celebrities.
The brand celebrates the women who are comfortable in who they are, what they wear, and most importantly what they believe. The Team at Zevar King is committed to providing the best customer service, ranging from social media, online chat, email to helping our customers choose the best jewelry that suits their style and everyday needs.
Read More - https://www.retropoplifestyle.com/zevar-king/