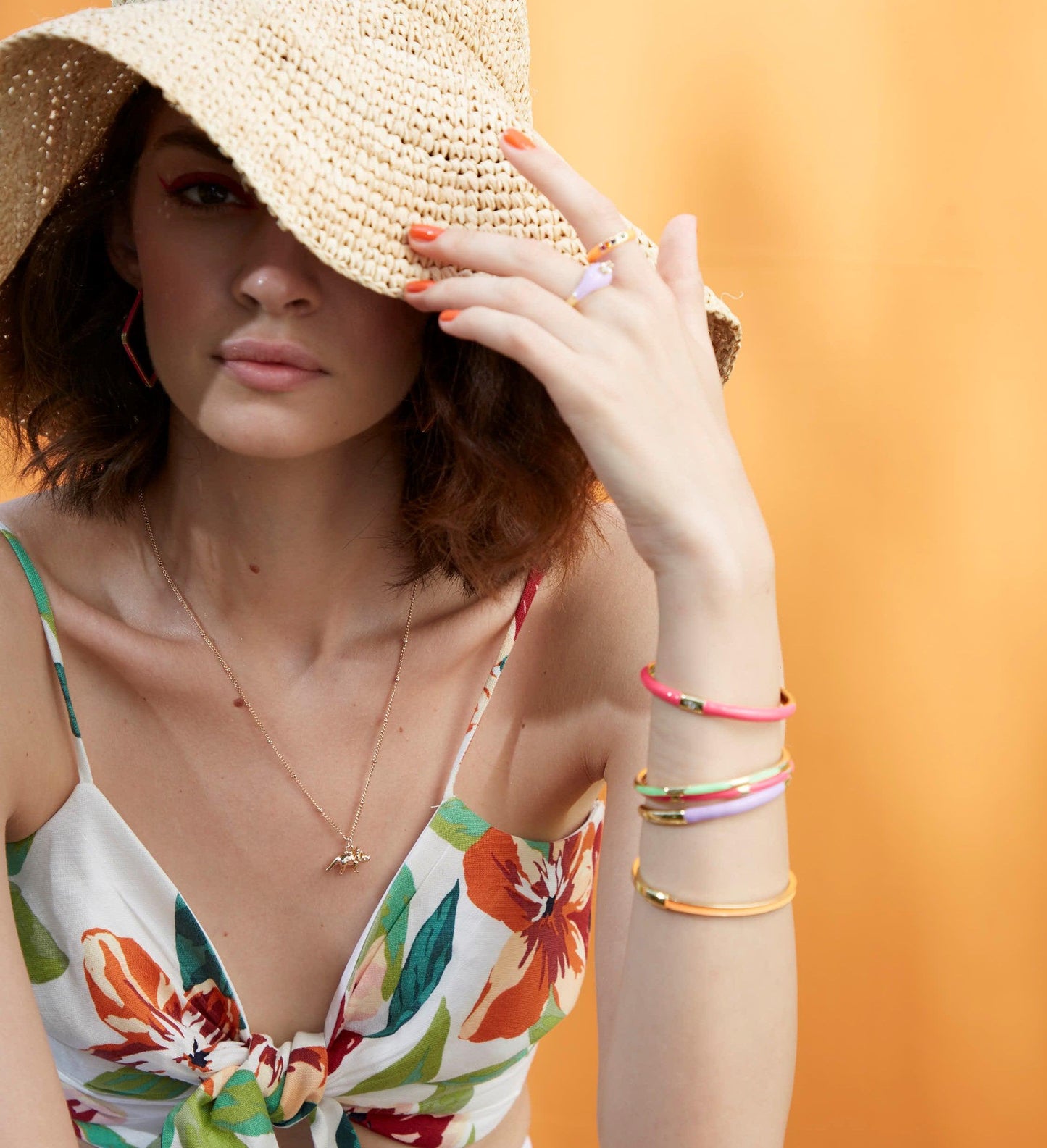 Homegrown Jewelry label Zevarking launches its new collection "Candyland" this summer season
Zevarking, India's leading homegrown and trusted jewelry brand has launched its new collection this summer season and with this, it has added a new category to its portfolio by introducing "Candyland" jewelry. With the launch, the brand has further expanded its contemporary jewelry line for the growing base of young women consumers.
Deriving inspiration from childhood nostalgia, this bright, colorful collection "Candyland" aims to bring back all your happy moments. The mischief in eating candies and having the most fun while making your world colorful is something that the new collection is all about. The Pop Enamel Collection "Candyland" adds a touch of shine and blasts high energy to every dress or outfit you carry.
This elegant colorful candy-shaped jewelry is on a mission to reflect the idea of one going "happy go lucky" and finding a new perspective through a journey of adornment, with expressive earrings that mirrors every side of you. It's time to discover the brightness of being your fullest self.
"Our new range Candyland collection is very close to us. Every piece is unique and very vibrant. We have used a lot of colors and strokes to all the varieties and launched this summer because summers for us are all about being comfortable yet fashionable. With modern minimalism and femininity as the key design aesthetic, what we love about these new pieces is the sculpted, etched detailing, which adds a fresh spin touch" says Ms. Sanjana Khandelwal-Co-Founder, Zevarking
"The entire idea behind this collection is to let our customers have a special bond, connect with what they accessorize with, and feel happy and confident about it. It's important for us to answer what we aim for and what we look for in all our upcoming collections" says Mr. Prerit Khandelwal-Co-Founder Founder Zevarking
In addition to the awe-worthy colorful jewelry, you get to have a plethora of options on how well to carry yourself. These candy-shaped accessories can enhance your basic outfit of the day and can help you add drama to the table and give the power to elevate your dress, one can beautifully pair it up with her favorite white dress this summer. If you are the one who loves to experiment and mix-match, this Candyland is surely the right option. You can even pair them with your semi-formal dresses too.
Source - APN News , Homegrown Jewelry label Zevarking launches its new collection "Candyland" this summer season | APN News