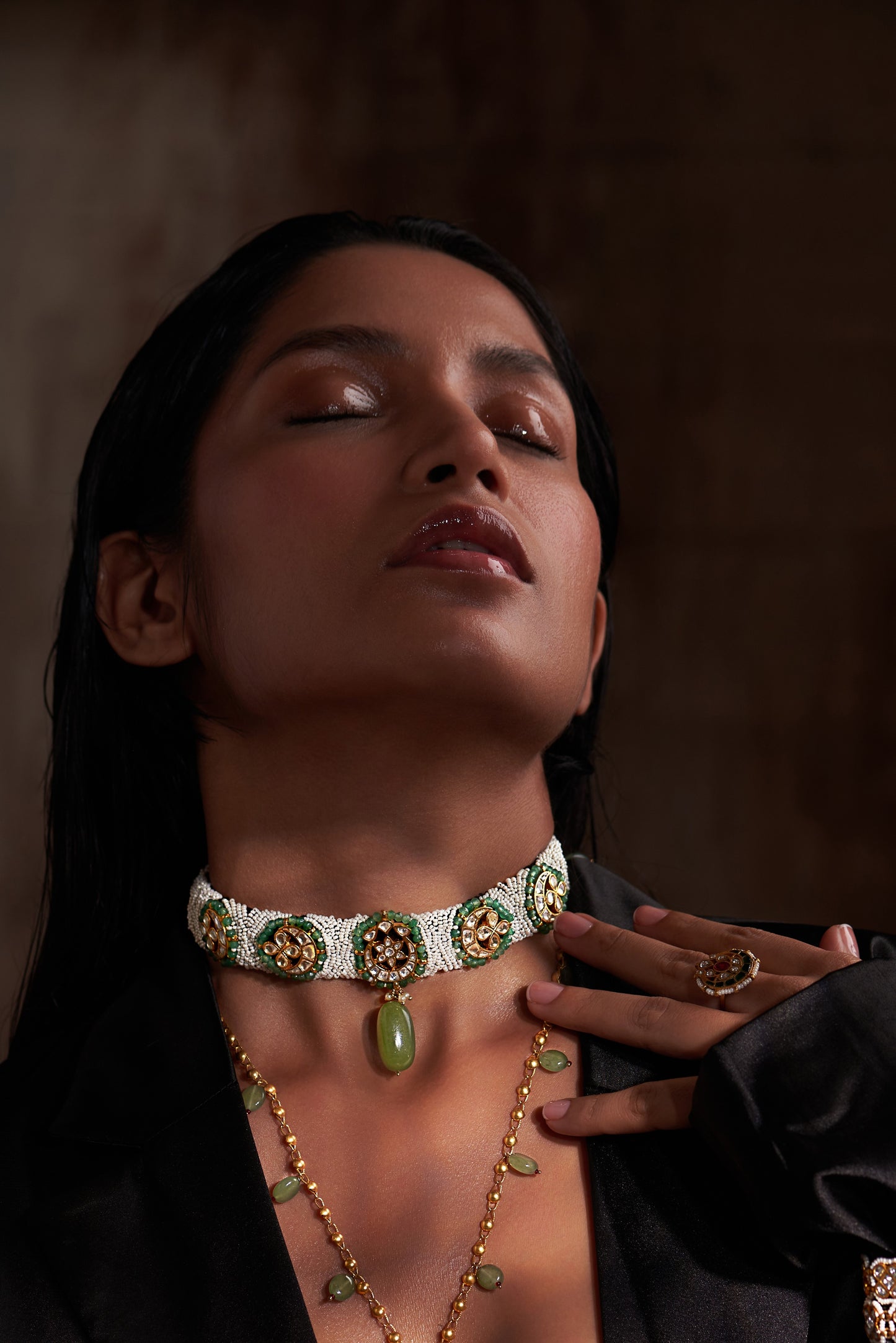 Modern Jewellery Designs That You Should Add To Your Collection
In today's time, women are more passionate and inclined towards modern jewellery and love to upgrade their everyday jewellery according to the recent trend going all over. With everyday outfits, women prefer to have the right set of jewellery which helps them to feel confident, bold, and beautiful and even enhance and represent their personality in the right way!
With a lot of lifestyle changes, the new-age generation is all about evolving and adapting. From breaking and keeping behind all old stereotypes and norms, we find the jewellery industry has seen a great rise. There is a shift in jewellery trends, it's getting bolder, stronger, and more joyful. 
So, if you are looking forward to the new and amazing jewellery trends of 2022, from bright pop enamel collection to various gold chains, earrings in between. Here are the 5 hottest trends suggested by Sanjana Bajaj Khandelwal, Designer, Co-founder - Zevarking that will surely upraise your style and mood in the upcoming season in 2022.
One surprising fashion trend that is ruling all over social media is the love for mismatched earrings. If you are the one who loves to break the rules and flaunt the mismatched trend, try pairing your different earrings all together. From hoops to pearls to
diamond earrings
, team up these pieces from different sizes and sets to shine and stand out in the crowd. The best and the easiest to mismatch are various geometric patterns, shapes. They will give you a statement-making look. 
Jewellery
Nature has always played an important role in redefining jewellery, from beautiful flowers to petals, to leaves to animals(bugs, butterflies), this nature-inspired jewellery adds a very calming and composed effect to your look. This fresh collection lets you feel stylish letting your personality shine through in everything to wear out. So, adorn yourself with graceful florals, animal themes and go subtle with the nature-inspired look no matter what day it is. 
Colourful Enamel Jewellery
As the summer season is approaching, add colourful and bright enamel jewellery, to your wardrobe and add a fun and playful stack to your everyday look. This bright enamel collection is ever-growing and is claiming its place in a jewellery box adding a blast of high energy. Whether it be your favourite dazzling ring or earrings, a pop of colour is always welcomed and loved. This bright juicy colourful collocation is all in the trend and is grabbing maximum attention among girls and celebrities all over.
Bold chain looks are the greatest hit of 2022. If you love to get an ultimate edgy and classy look, these bold and chunky chains and necklaces are the best picks. You can accessorise these chains in various ways. Wearing it with a pendant can surely give you a modern look. Coins can also be used as a base to enhance your chain, pairing it with
layered bracelets
can surely give you a casual and boho look. You can also add matching earrings and rings to make your D-day look bolder.
Are you the one who loves to explore and try different looks from the same monotonous and boring pieces? This rainbow jewellery is the most opted and favourite summer jewellery trend. No matter what this rainbow collection will make you happy. Remember if you decide to go with the rainbow trend, avoid wearing colourful and bright outfits. Just be simple, let your rainbow jewellery run the show!