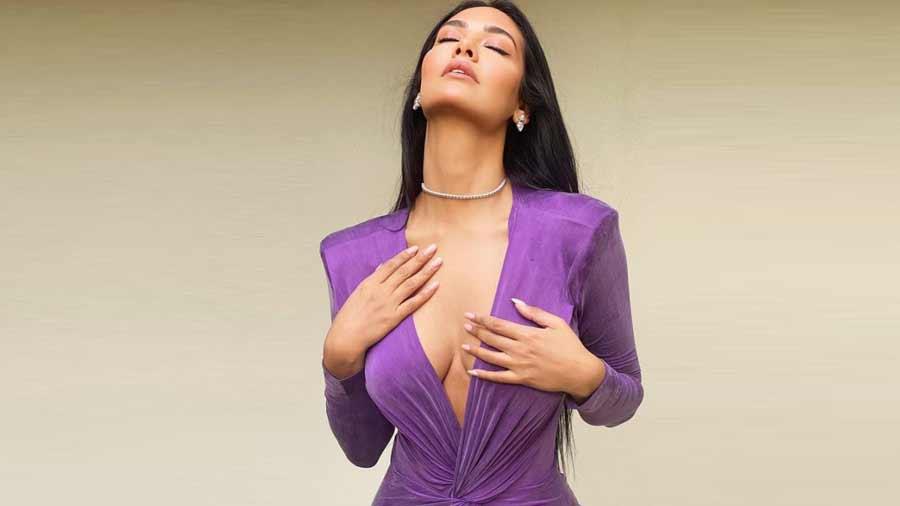 Esha Gupta's diamante choker by Zevar King
Diamantes are a girl's new best friend because they're not just budget-friendly but are also easier to buy virtually. Esha Gupta recently sported a sleek, single-line diamante choker by Zevar King for a night out in Bahrain. The American diamond necklace is petite, snug and comes in a variety of styles. 
Esha paired her choker with a gorgeous Elisabetta Franchi gown but something this sleek can also be styled with formals, an LBD or even with athleisure picks. If you're shopping for cocktail jewellery and aren't comfortable with purchasing diamonds or precious gems online, go for diamantes! Moreover, a single-line choker is ideal for layering if you want to opt for some heavy-duty bling. Style your diamante choker with a couple of gold chains or maybe another longer American diamond chain if you're dressing for an after-dark soiree.